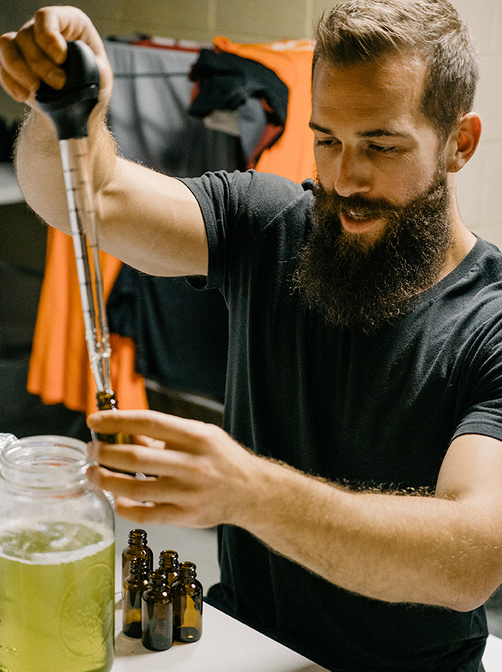 Adversity stirs a labor of love.
What inspired you to launch Genesee Beard Co.?
While battling Crohn's Disease, undiagnosed at the time, I grew out a long beard during the 8 months of various doctor and specialist visits until we were finally able to come to a diagnosis. During this time my beard was unruly, untrimmed and untamed. After receiving my diagnosis, I shaved off my beard in an attempt to signify my fresh start and road to recovery. Unfortunately I was greeted by an extremely thin face that I wasn't a fan of due to the loss of 36 pounds. I decided to grow the beard back out but knew there had to be a way to take better care of it.
After being recommended beard oil by a few friends and finding the products online only to learn they were grossly overpriced, I set out to make my own. Once I realized I had created a great product and knew I could sell it for a fraction of the cost of competitors, I decided to launch an online store in December of 2015.
Dave Meleca, owner of Genesee Beard Co. creates handcrafted, small batch beard oils, balms, washes and accessories.