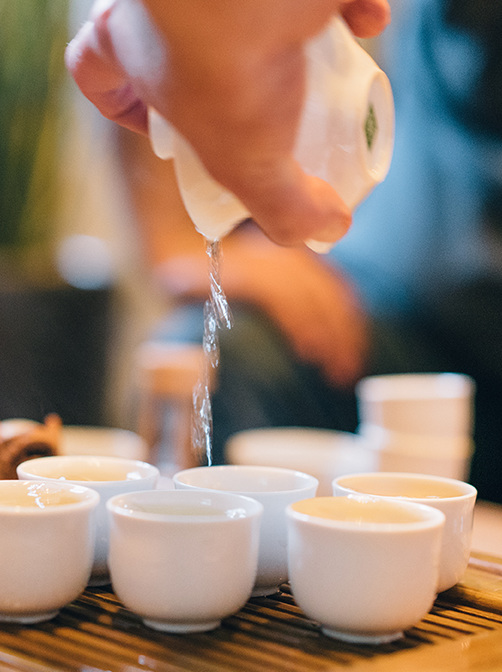 What inspired you to launch Maker's Tea?
The main driver is my personal love of tea and the positive effects it's had on my own life. When I realized how much misinformation and general confusion on the topic there was, starting the business seemed like a great way to help spread awareness and hopefully improve other people's lives as well.
What inspires the choices you make in developing your products?
Usability, particularly in the technology space, has spurred a lot of my thinking in terms of what the product is comprised of and how it should be presented. Listening to fellow tea and coffee drinkers and trying to provide solutions to the roadblocks they face is incredibly rewarding. It's a constant work in progress, but it's a continual source of excitement and helps to keep the company feeling fresh.
What's something you'd like people to know about
Maker's Tea?
We source 90% of all our teas directly from the grower. That's not very common in the industry as it's considerably easier to work with large distributors.
Andy Ballerstein, owner of Maker's Tea has a passion for bringing the finest teas from around the world to your doorstep.