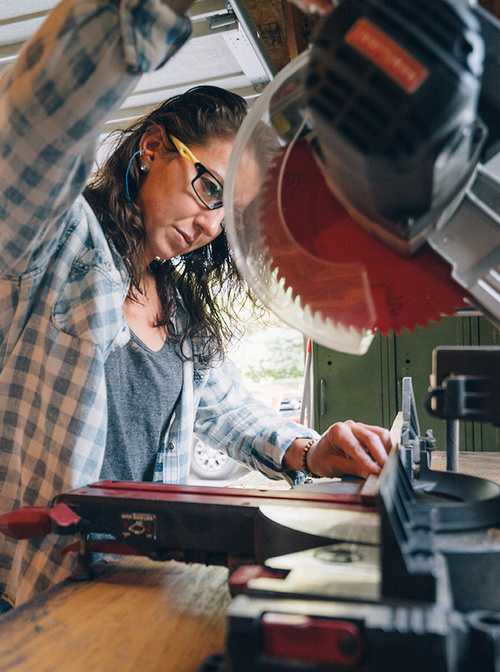 Reclaimed & rebuilt. So you can relove.
What inspired you to launch Urban Lumberjax?
I have always been handy and crafty, one of my many traits inherited from my fabulous mother. A few Christmases ago we built reclaimed wood 6-pack carriers as gifts and did a pop up at EvenOdd. We sold out of inventory within a few hours. We received orders from the pop up and social media and before we knew it we were 35 6-pack carriers in the hole with 2 weeks til Christmas. We called for backup – trading favors, beers, and hours of fun for sanders and nail gunners. It was nuts! but awesome, and Urban LumberJax was born.
What inspires the choices you make in developing your products?
A lot of it is trying to find a balance between what I want to build, current trends, and what customers commission to be built.
What's something you'd like people to know about
Urban Lumberjax?
That I am, for the most part, a one woman show. I hand-salvage my wood, design my products, and build them with my hands. I work with a welder on custom frames and other miscellaneous work and my family and friends are always willing to pitch in when I am looking for
some help.
Jacquie Gilmore, owner of Urban Lumberjax handcrafts unique furniture and home decor from hand-salvaged and sustainably-sourced materials.