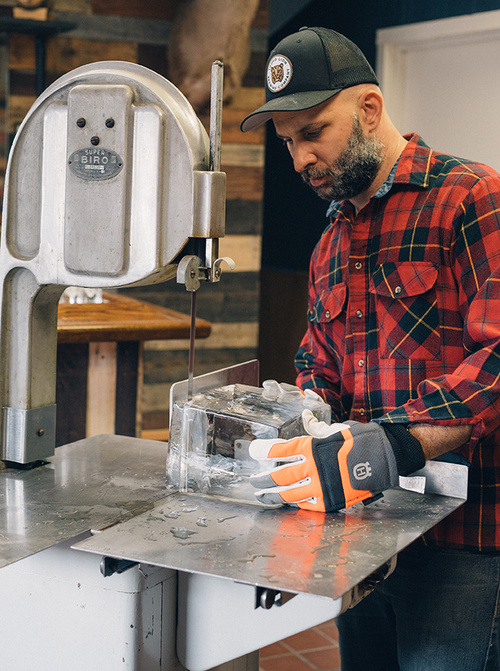 What inspired you to launch Cristallino Ice?
I grew up in Rochester and moved to Los Angeles in my early 20's where I lived for 19 years. When I returned, I was going to open a hospitality venue but couldn't find the peripheral products I'd like to feature, such as premium cocktail ice. I'd worked for a company called 213 Hospitality in Los Angeles for 16 years. They operate three ice houses that produce cocktail ice. I figured that if I couldn't find the right ice here in town that I'd make my own. That spiraled into, "let's just make ice for everybody."
What inspires the choices you make in developing your products?
I find that my clients and the hospitality industry are so inspirational that I honestly just tune into their interests and desires and we're off to the races.
What's something you'd like people to know about
Cristallino Ice?
It's me and my wife doing this ice business, but it's really a collection of all the amazing people I've had the good fortune to work beside. I carry my partners, mentors and teammates into everything that I do.
Ralph DiTucci, owner of Cristallino Ice hand crafts slow melting, crystal clear, large format ice cubes.